A political science degree can open the door for students who aspire to work in government or law. There are various degrees that a student can obtain to work in the world of politics, with each progressing program opening the door to more job opportunities.
Many political science majors can also find jobs outside of government and law, such as becoming a historian or in post-secondary teaching. The average salary among those who end up working as a political scientist is a comfortable $115,110 a year as of 2017, with plenty of room to grow. Obtaining your political science degree is the first step towards fulfilling a rewarding career.
An Overview of a Political Science Degree
An improvement of analytical skills is just one of many benefits political science majors receive when they explore policy initiatives and use thought-provoking methods to discover the ramifications of government actions. One of the most important skills that students can refine is critical thinking, as it allows them to evaluate the impact of leadership changes and the platforms that political parties utilize.
Over the duration of their courses, students earning a degree in political science (everything you need to know about earning a degree in history link) will learn how political power is acquired, how successful political campaigns are run, and about the methods they use to influence public opinion. Different models of leadership will be studied to teach a historical understanding of the effectiveness of the different approaches used by politicians. All these skills are carefully selected to prepare students for a career in political science or law. Here are some job options that may be available to you after you graduate.
Policy Analyst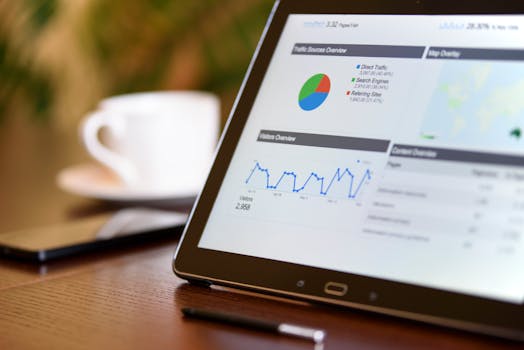 Becoming a policy analyst is an excellent choice for a political science major. Since students study how public policy is created and how it is implemented, this position is a perfect fit since they already possess the required skills for a job as a policy analyst.
Policy analysts utilize their skills in critical thinking, research, and writing to develop statements that discuss the impact that these proposals will have on public policy. It is also the policy analyst's duty to develop a convincing thesis that will support their argument if they are for or against a policy initiative. A strong understanding of political legislation is required to find the support of individuals who can provide aid for an analyst's initiatives.
Legislative Assistant
Legislative assistants are oftentimes hired by representatives, senators, and other elected officials to help them with their daily tasks. These assistants utilize the verbal and writing skills they developed in school to convey crucial information to their constituents regarding developments that are happening in their respective districts.
Oftentimes, legislative assistants will determine the interest of their constituents about current political issues and help them develop a method for presenting these views. They will also respond to inquiries that are requested by their constituent and lend a hand to remedy problems of citizens that are within their jurisdiction. Finally, legislative assistants will prepare briefings for their legislators and coordinate with other office staff members to ensure that meetings run efficiently.
Associate Degree in Political Science
An associate degree in political science is an excellent starting point for students who are working towards a career in public policy. The courses that comprise this degree will educate students on an introductory level about government, its history, and other thought-provoking theories on how our government functions on all levels. Obtaining your associate degree in political science is an affordable way for students to find work immediately after graduating and can be used as a method to gain first-hand experience while they work towards their Bachelor of Political Science.
What Courses Can I Expect to Take?
Here is an example of courses that students can expect to take as they work towards completing their degree.
American Government and Politics
Civil Liberties
International Politics
Religion and Politics
Bachelor of Political Science Degree
A Bachelor of Political Science will prepare students for the world of politics by acting as an advanced introductory degree that teaches them various fundamentals of politics. Like an associate degree, a Bachelor of Political Science will provide students with a foundation of education on policy development and various aspect of government. Civil rights movements, socioeconomics, and race relations are taught in these traditional courses that span over 120-credit hours.
Many government jobs have a minimum requirement of a Bachelor of Political Science Degree to be considered for an entry-level position. This degree can provide students with quick access to careers in public journalism, campaign management, and more political activities.
What Courses Will I Take?
Here are courses that students can expect to take while working towards their Bachelor of Political Science Degree.
Political Parties and Interest Groups
Politics and Mass Media
Nationalism
Global Governance
What Is the Major Difference Between a BS and a BA in Political Science?
Students will have a greater emphasis on policy and administration with various constituents and humanities if they choose to pursue a Bachelor of Arts (BA) in Political Science. This path is recommended for students who are looking for an expansive educational experience. A Bachelor of Science (BS) in Political Science has a strong emphasis on data behind historic and current political systems. Many electoral politics are understood through patterns that are summarized with complicated statistical methods. Students who pursue a BS will develop their data analysis skills and this will be of the utmost value when going on any campaign trail.
Master of Political Science
A master's program for political science is recommended for students who wish to delve into comprehensive research in a definitive area of their interest. This degree helps students master an area of focus that will help build their political career. Some of these areas of focus are campaign planning, what impacts different policies have, and global politics. Various administration and public policy development positions will require students to have a Master's in political science. Additionally, a master's degree can be a stepping stone for students looking to advance their careers further by pursuing a Ph.D. program for political science.
What Courses Will I End Up Taking?
Here are some courses that comprise the master's program for political science:
Law and Ethics
Campaign Management
Strategic Management in Public Service
Political Analysis of Contemporary Political Thought
Conclusion
Interested in going to school to earn a degree and become a political scientist? Check out this informative article to explore how much you can expect to make with a history degree.