Learning about history gives us a chance to study not only what happened in the past but why it happened. Thanks to advancements in technology, there are now more ways than ever before to study history and its related fields. Used to, students would have to stay buried in books to learn about past historical events, but the internet has greatly changed things. From videos to online history books and blogs, to history websites and even podcasts, we can embrace the subject of history like never before.
The internet is a vast resource that provides with the ability to study an extraordinary amount of information about past events that would have otherwise not been available. Every day there are more and more resources uploaded to the web that give you the chance to study history to an even greater degree. A lot of students earning a history degree don't even go to their local libraries anymore. Instead, they hop online from the comfort of their own homes and perform research to finish their assignments.
When using history websites to learn about information on past events, it's imperative to remember the internet is unregulated. A lot of these resources could be unreliable. A person who has no expertise whatsoever on a particular historical event may post an article on it. If they have failed to check their content against today's authoritative sources, there's a good chance the information you're reading is not true. If you turn to online information too much, you may be filling your head with information and points of views on history that aren't anywhere close to what the truth. Fact-checking the information you read is of the utmost value.
Speak With Your History Degree Instructors
Before going online to view history websites when studying for a history exam, speak with your advisors and instructors to see if they have any guidance on which websites to use. They will likely have a long list of online websites, libraries, journals, and historical for you to reference. The Library of Congress is considered a history website that's jam-packed with authoritative information you can rely on as being factual. Even better, this history website features both written and visual sources of information for you to use.
BBC Earth Is an Invaluable History Website
Go to the BBC Earth website to find a broad selection of history information. The site features 25-interactive slide presentations that make it fun to learn about some of Earth's biggest events. The slides start by showcasing information on the birth of our planet and goes up to 200,000 years ago. All events discussed in the slides are explained in extensive detail, and some are even attached with videos for you to watch.
Check Out Online Flowcharts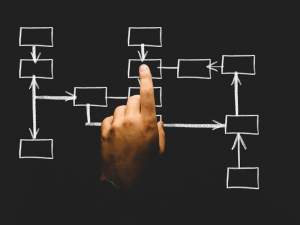 A lot of today's history websites feature flowcharts that make it easier to understand historical events and how they took place. These flowcharts will describe various parts of the events in deep detail, followed then by highlighting how those parts of the event led to the next parts. There are flowcharts on multiple topics, including how humans came to be and how civilization has changed throughout the years.
Always Use History Websites as a Supplemental Form of Research
History websites are going to greatly expand your knowledge of history, but they should be used as supplemental forms of research. Your university's library (best libraries for history lovers link) is going to be the best place to view information that you can rely on. You can also go to your school's library and access its internet-based resource gateway, which will provide you with online information that you can lean on as being factual.
YouTube: A Go-To Educational Resource
Whether you're researching for an assignment or simply surfing the web, YouTube is a great resource to turn to. You'll find video after video on history's biggest and smallest events. Type anything you're interested in into the platform's search box, and you'll find a long list of videos that give you great visuals on the subject. From 60-second videos to 2-hour, multi-episode commentaries, YouTube proves to be a valuable educational resource for students earning a history degree.
Learn How to Perform Thorough Research
One of the neatest things about using history websites for research is the internet makes it simple to find exactly what you're looking for. Take time to learn tips and tricks for getting the most out of your research. For example, did you know if you perform a search with the command site:gov at the end of it, you will be provided websites that are derived from government resources only. Your college's library should have an instructional teaching you about the latest tips and tricks for performing online research. The goal is to ensure you are researching factual information.
Listen to History on History Websites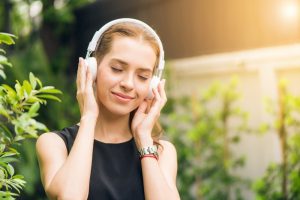 Watching videos and reading textual-based content on history websites is an excellent way to expand your knowledge of past and current events, but you can also use online podcasts to broaden your perspectives of history. Podcasts are audio-based and are great resources for you to listen to while you're in your car or exercising.
List of History Websites
National Museum of African Americans History and Culture
Smithsonian's History Explorer
Digital Public Library of America
Conclusion
Students earning a degree in history have a major advantage that students from a couple of decades ago didn't have: the ability to use history websites to fuel their knowledge of historical events. Any time you use online resources for assignment research, make sure to properly cite any information you use in your reports. Citing the source not only respects the author but it allows your professor to verify that you are using information from authoritative sources.