History has many lessons to teach for those who are willing to learn.
Individuals with a passion for history often have a strong desire to learn from the mistakes and accomplishments of those who have come before them. A lot of people with a passion for history also strive to connect with others by teaching them about historical events. If you happen to be one of these people, you'll need to obtain the proper degree to educate others in an academic setting
As a history professor, you can expect to make about $75,000 a year. You'll need a master's or doctorate degree to teach in an academic setting, which will take you about five to 10 years to earn. Professors earning the top pay make close to $168,000 a year, making this occupation an extremely lucrative option for getting the most out of your history degree.
Thanks to the internet, earning a history degree has never been more accessible and is especially ideal for people looking to expand their occupational opportunities. An online history degree is a great way to advance your career, and it allows you to work in an industry that you are truly passionate about.
Online History Master's Degrees
A quick online search reveals numerous universities that provide an online history master's degree program. Most universities will require you to set up a meeting with a counselor before signing up for a history program. You will need to fulfill the university's basic requirements as well, which will vary from one college to the next, though most require the same prerequisites.
Many of today's jobs for history majors will require you to have a master's degree. Employers favor this type of credential because it ensures they are hiring someone who is qualified for their open positions.
Individuals who have bachelor's degrees may struggle to find advanced-level work, but this type of degree is particularly advantageous for entry-level positions. Taking the time to earn a master's degree will improve your chances of finding a job tenfold, and it gives you the ability to negotiate for more pay and benefits.
There are many advantages to pursuing an online master's degree in history when compared to traditional teaching in a classroom. Jobs, personal commitments, and other factors often hold people back from being able to earn their history degree in person. With an online program, though, you can set your own schedule and study at your own convenience. There are certain assignment deadlines you will need to meet, but you'll find much more flexibility in being able to complete the coursework according to a schedule that suits your lifestyle.
Certain Schools, such as Harvard University, require you to finish your coursework in under five years. This method of teaching and learning ensures what you are learning will still be relative by the time you graduate. To solidify this point, courses over 10 years old will not count towards your degree. You will need to retake such courses in order to complete the program. It is important for students to plan their courses carefully and finish in a timely manner to ensure none of their courses go to waste.
To use Harvard as an example again, the school's history program requires you to maintain a 3.0 GPA or higher. Universities, like Harvard, have a high track record of success and constantly demand their students to be nothing short of exemplary. Even though Harvard's history program gives you the flexibility to finish your courses over an extended period of time, your commitment to the program must be unwavering to finish your degree program and work professionally as a historian.
Many history programs will introduce students to a variety of subjects during their courses. As the courses continue, the difficulty of the course material will gradually increase. This is especially true if you are going beyond a master's degree to earn a doctoral credential.
Online History Doctorate Degrees
According to data, only about 700 to 900 Ph.Ds. for history majors are awarded each year. This means with this type of credential, you'll have a major employment advantage upon graduation.
Earning a Ph.D. in history is an achievement you should definitely strive for. This credential showcases yourself as a master in your field and opens the door to many job opportunities. It should be noted that the requirements for earning a Ph.D. in history are substantially higher when compared to a master's degree.
Your career options are wide open with a Ph.D. in history. Becoming a writer, analyst, or teaching theology in an academic setting are common career choices for those who hold this level of degree.
A lot of people overlook the career significance of writers and fail to understand the level of income history writers can make. From magazines to blogs to social media copywriting, history majors can establish a great-paying career using their writing skills. According to online sources, the average full-time copywriter makes about $62,000 a year.
With a Ph.D., you can expect your earnings to increase drastically. You'll find a wide range of online websites who are willing to pay you $1 or more per word to put your knowledge on paper, or more specifically, on a computer screen. Hitting six figures a year is quite common for advanced copywriters, and that's exactly what you'll be with the perfected writing skillset you acquire while completing your Ph.D. program.
During a Ph.D. program, you will learn to investigate and interpret past events according to heavy amounts of research. You will receive mentorship from accredited professionals who have advanced degrees in history. An online history Ph.D. is a rigorous program that no student should take lightly. There is much work to be done both in and outside of the classroom as you shape your mind and critical thinking skills to become a master historian.
It generally takes about eight years to complete an online Ph.D. history program. It's a long-term commitment and you should carefully think about it before you dive in. As you progress in your studies, you'll need to choose a particular area of study. Examples of areas of specialization include national park history and preservation, American history, ancient history, women's history, and more.
Culture, politics, foreign policy, history of religion, social status and more will need to be fully understood before you graduate from your history degree program. Internships may also be required and are of the utmost value because they allow you to acquire real-world working experience. They also allow you to get your foot in the door with potential employers who may want to hire you on a full-time basis once the internship is over.
Introductory Survey Courses
These courses can be taken by any student regardless of whether they are a freshman, sophomore, junior, or senior. They give you a broad amount of knowledge on certain topics, like the history of people and various geographic regions. Since they are introductory courses, you should strive to take them before you enroll in 300- and 400-level classes. The goal of these classes is to help you develop historically-informed opinions on a variety of historical events.
First-Year Seminars
First-year seminars are designed to educate students on the discipline of history and provide them with the opportunity to explore historical topics in depth. These courses help students master their analytical thinking skills, which equips them for a successful career in history. Taking the first-year seminar should be incorporated in your first year of study because many schools don't allow anything other than freshmen students to take them.
Seminars and tutorials are usually found among 100-level courses. It is very important to note that most schools only allow one course of each topic to count toward your major. This is why you should carefully choose which classes you want to take.
Along with first-year seminars comes tutorials. Average class sizes for tutorials is about 10 students. Depending on the college you are earning your history degree through, your first-year seminar and tutorials classes will likely count as your school's writing intensive course requirement.
Advanced Electives
Introductory courses are great for learning a broad amount of knowledge related to history, but your advanced elective courses are going to dive much deeper into specialized areas of focus. They normally come in the form of 200-level courses. You will need to speak with your school's counselor to determine if any type of introductory course is needed to enroll in an advanced elective course. Because you will need an extensive amount of background knowledge to fully understand what is being taught in the electives course, an introductory course will serve as a solid foundation for your academic success.
Major Seminars
Completing a major seminar is required to graduate with an advanced history degree. Major seminars introduce thought-provoking methods for students to use when studying subjects of the past. Students will dive deep into methodology, historiography, and epistemology. Assignments will challenge students to think outside the box when it comes to historical material. "What does it mean to study the past and what role do I play?" are common themes that are introduced in this class. This class is usually reserved for juniors and seniors, though sophomores can enroll if they are considering studying abroad the following year.
Advanced Seminars and Tutorials
Most advanced seminars are limited to 15 students. Being in a class of such small size allows the students to fully engage with their professors, which helps them gain an advanced level of knowledge on the subjects being studied. To graduate from an advanced seminar class, you will need to complete at least five or six formal essays. You will also be required to critique the essays of other students. 400-level courses are designed for senior history majors. Those with relevant areas of degree specialization are normally given entrance to advanced seminars over those who are don't have a relevant specialization.
Advanced seminars and tutorials teach students the appropriate way to write historical pieces. A lot of people who earn a history degree use their enhanced writing skills to become a professional writer and editor.
The writing methods you learn during an advanced seminar will help you convey important information to your audiences. You will also undertake advanced tutorials and writing courses to teach you how to develop an in-depth analysis of a historical topic. Most schools only allow seniors to take this course, and a lot of students agree the class can be quite challenging. However, with the right training, anyone can become proficient in historical writing and move on to find a fulfilling career in history.
Study Abroad for History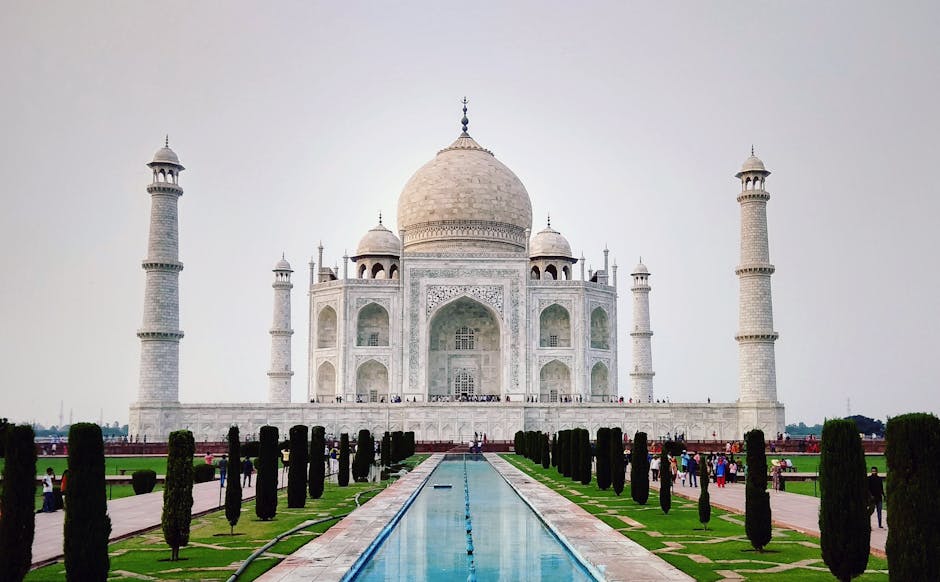 The best way to learn about any subject is pure immersion, and this especially applies when it comes to learning history. Seeing historic sites firsthand and experiencing the effects they have on history by studying abroad is a method that is encouraged by many historical professionals.
As mentioned previously, it is recommended that you have a specialization in mind to optimize your study abroad program. Your specialization will determine which region you should travel to gain the most out of your history degree program.
Europe, Asia, and South America are great travel destinations to choose from when it comes to planning your study abroad program. Europe is incredibly rich in history because it's the birthplace of democracy, which is a governmental concept that many first world countries practice in our modern-day society.
Immersing yourself in different geographical locations while studying abroad will allow you to learn and interpret segments of history much easier than studying from a book. While study time is necessary to advance in your career's program, studying abroad can enrich your learning experience and help you grow as a person and a student.
No matter where we go, there is something to be learned. Whether it be culture, religion, politics, social customs, and more, countries around the world offer us opportunities to learn. Our subconscious absorbs much more than our conscious minds can process. This means that visiting historic sites, learning from the people who inhabit these places, and discovering the cultural impacts of history and language are a guaranteed way to enhance your learning experience.
Many students question when they should study abroad. The answer is simple: it depends on the person and the opportunities available to them. However, many professional historians recommend studying abroad as soon as possible. As a freshman, it will give you a rich-learning opportunity that can be carried over into the rest of your degree program, and it gives you an advantage that other students won't have.
History Degree Law School
Students who are seeking a law degree must understand the relationship that history and law have with each other. A good lawyer understands how the law originated and how to use it creatively. If you're wanting to major in law, minoring in history can help you develop crucial research skills.
Law students who study history will learn how to be effective in logical argumentation, writing, analyzing large amounts of information, and interpreting it to large groups of people. A historical perspective provides lawyers with an excellent foundation for understanding the original intent of laws and how they should and can be interpreted. As an example, a lawyer who is investigating illegal labor practices could benefit from the understanding of how labor laws came into effect and how they were meant to protect society from workforce abuse. Another example would be a lawyer studying the origin of women's rights and how the suffrage movement has impacted contemporary society.
A history major is an excellent tool to prepare law students for their first year of classes as a freshman. Many successful lawyers have an undergraduate in history for this reason alone. A history major also proves of value because it gives lawyers a strong reputation among their peers and serves as a sign of significance. The courses taken during a history degree program teach law students how to think, how to read effectively, and how analytical skills are crucial to developing compelling arguments when in the courtroom.
Becoming a Park Ranger
A history degree can help you land a position working as a park ranger. Your degree and experience will allow you to educate people on historical sites and objects that are oftentimes found in national parks. Teaching others as a park ranger is an incredibly rewarding experience that only a few are able to achieve. Your ability to interpret history and teach it to others will instill values into your audience and expand their understanding of the importance of history and how it has impacted modern day society.
Specialization, once again, is key to helping you become a park ranger. There are a variety of national parks across the world that focus on different time periods and culture. Choosing a relevant specialization will enhance your teaching routine and will greatly improve your chances of being employed as a national park ranger.
Conclusion
History impacts how we practice law, how our cultures came to be, and it shapes our future. All prospecting historians should take the challenge of finding the right education to empower their passion for history. Now is the time to enroll in a history degree program and turn your passion for history into a career.